Quality Brands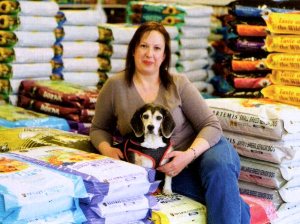 Some of the high quality brands you will find here include:
Why Feed Artemis? Barley Grass Extract, Green Tea Extract, Natural DHA, Superior Grade Protein, Fresh Protein Inclusion, Multi Protein Source, Select Vegetables and Fruits, Custom Vitamin & Mineral Package, Balanced Level of Omega 3 & 6, Probiotic / Prebiotic, Skin & Coat Conditioners, Natural and the Artemis Guarantee. They guarantee your dog will thrive and be satisfied or 100% money back.
Crunchies is filled with all types of products, all which are designed to promote happy pets through healthy living and eating. You will also find toys, bedding, books about pet health, as well as gifts for that special pet lover. Our Crofton Maryland location is convenient to dog and cat owners throughout the Baltimore, Washington DC Area including Annapolis, Bowie and other areas of Anne Arundel and Prince Georges County MD.